DVDxDV rips DVDs to Quicktime movies for use in iMovie, iDVD, Final Cut Pro, Premiere Pro, and Avid editing systems. DVDxDV converts video for the Web, Android, and your iOS devices, such as your iPad, iPhone, Apple TV and iPod. Send a DVD directly to the iPad, iPhone or iPod touch without iTunes. DVDxDV Pro now supports libdvdcss as a third party plugin for reading DVDs.
Broadcast Quality Video

DVDxDV produces the highest quality video by creating a perfect digital reprodution of the DVD. DVDxDV will ensure that you get the best quality possible from your DVDs.

Export to iPad, iPhone, iPod and more

DVDxDV export to the MP4 file format for the most popular mobile devices such as the iPad, iPhone, iPod and more.

Put your DVDs on Youtube

DVDxDV can upload your DVDs on Youtube. In order to get past the Youtube 15 minute movie time limit, DVDxDV automatically breaks up long movies into multiple parts.

Easy to Use and a Dedicated Support Team to Answer Your Questions

DVDxDV is designed to allow anyone to get video off of a DVD. While other programs can take a great deal of time to learn, DVDxDV is designed for people who expect things to be intuitive. Our support team is always ready to answer your questions at: support@dvdxdv.com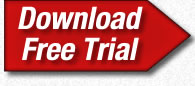 We back all of our products with a 100% customer satisfaction gaurantee or your money back. We do not share your personal information with any third party. Clicking the above link will not install any software. You must use the install package included with the download. To remove the application from your computer, simply drag it to the trash from the install folder.