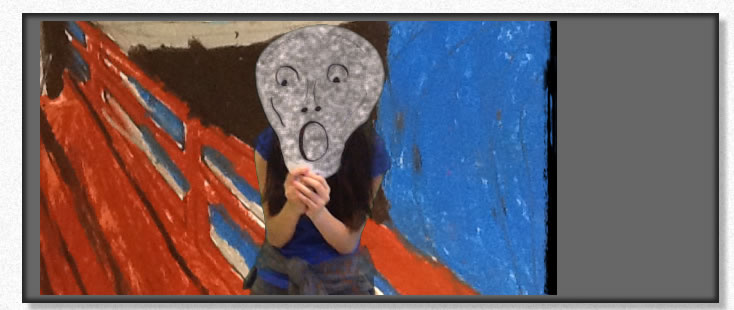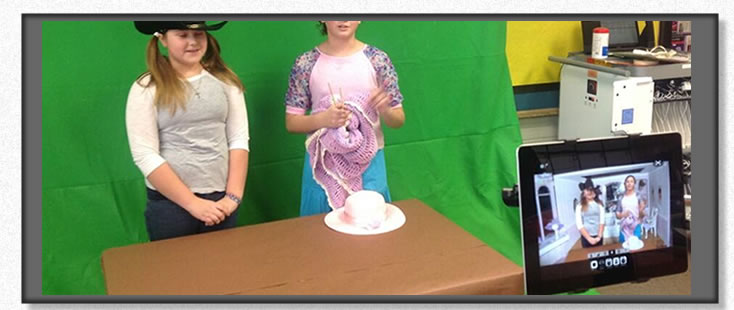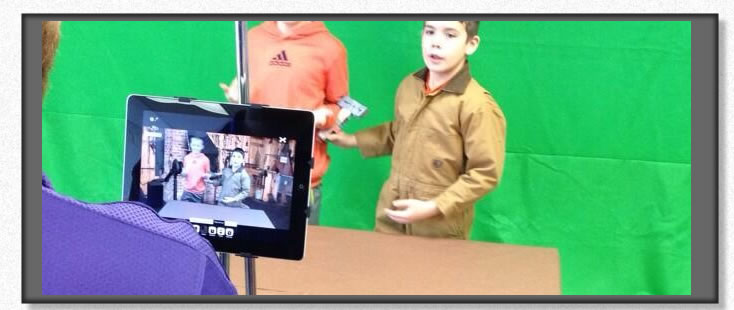 School Weekly Announcements Made with Veescope Live For iOS
OES Elementary School uses veescope live for IOS to create weekly school announcements. With a green screen and some creativity, students are able to create wonderful short videos.
5th Grade Teacher uses Veescope Live for iOS to put kids in "The Scream" by Edvard Munch
5th grade teacher Nathan Toft talks about using Veescope Live For iOS to put his students inside Edvard Munch's famous painting the "The Scream". Instead of using a digital camera, Nathan used his iPad running Veescope Live to take shots of his students positioned in front of a green screen. With Veescope Live for IOS, he was able to quickly get the results he wanted. Click here to read his blog post.
Veescope Live for IOS Digital Storytelling
Katie Ann Wilson uses Veescope Live for iOS in combination with with iMovie and Google Draw for digital story telling.
Veescope Live for IOS Green Screen Fun in the Classroom.
Students learn script writing skills by make green screen/chroma keymovies with Veescope Live for iOS.
Clicking on the link to the left will not load the software on your system. It will take you to Apple's iTunes Store.

We back all of our products with a 100% customer satisfaction gaurantee or your money back. We do not share your personal information with any third party.
Please Read Our End User License Agreement and How to Un-install or Remove DVDxDV Software